Society of Plastics Engineers
Uniting plastics professionals worldwide, SPE helps them succeed and strengthens their skills through networking, events, training, and knowledge sharing.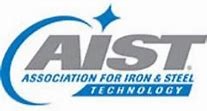 Manufacturers' Agents National Association
MANA offers membership to any firm that is willing to ascribe to their Code of Ethics. MANA focuses on the broader picture of education, making its presence known at the state, national, and international levels.
Association For Iron & Steel
The Association for Iron & Steel Technology (AIST) is a non-profit organization that is dedicated to advance the technical development, production, processing and application of iron and steel.

Certified Professional Manufacturers Representative
The CPMR is a certification by The Manufacturers' Representatives Educational Research Foundation (MRERF), which is dedicated to providing research and training for manufacturers' representative and the manufacturers they represent.